I know Matthew McConaughey is busy with serious, intense, award winning roles and movies…. but I would LOVE if we could go back to the early 2000's Matthew McConaughey.
McConaughey was (and arguably still is) the king of rom-coms. How To Lose A Guy in 10 Days will always be a personal favourite, I thought him and Kate Hudson were such a great duo on screen. He melted hearts in The Wedding Planner and made me wish I knew how to sail a boat in Failure To Launch.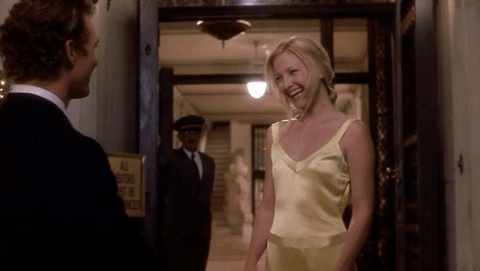 I mean, come on!! 
He stopped by 'Watch What Happens Live with Andy Cohen' with Anne Hathaway this week to talk about their upcoming movie Serenity, which hits theaters January 25th, where they played a game of Plead The Fifth! McConaughey was asked to rank his OWN rom-coms!! Which one do you think he said was his favourite?
I would also like to add Fools Gold in as an honourable mention. (Another movie that made me wish I knew how to sail).
Catch the trailer for his new movie Serenity – (it looks *intense*)
© 2019 Corus Radio, a division of Corus Entertainment Inc.